Ito En strengthens foothold in US coffee market with $82m deal
Companies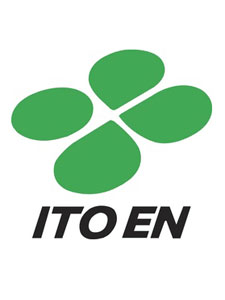 Japanese ready-to-drink tea manufacturer Ito En is pivoting towards coffee with the recent announcement to purchase the US coffee manufacturer Distant Lands Coffee. Based in Tyler, TX, Distant Lands sells green and roasted coffee under its own brand, as well as private label. Last year, the company reported sales of $161 million with an operating profit of $668,000. The move is expected to strengthen Ito En's existing portfolio of coffee brands thanks to Distant Lands' supply, production and sales infrastructure. The Japanese tea company will also leverage Distant Landsí pod-based products and strong foodservice business. Ito En's US sales will total around $88 million this fiscal year, with 9% growth.

visit website

discuss

email this article
Two distribution agreements pave way for Ringtons in the US
Companies
Ringtons tea, a British company specializing in doorstep delivery service, has signed two distribution agreements as part of its foray into the US tea market. The deal will see the 107-year-old brand distributed to consumer and wholesale markets on the East and West coasts. Ringtons reported significant growth last year, with sales reaching £47.3 million, or over $70 million, and profits growing by 26% to £4 million. The company, which employs about 500 staff across more than 20 sites in the UK, made significant investment in IT and production to meet rising demand from export markets. With deals already in place in Japan and Australia, Ringtons is turning its attention to the lucrative US market, worth more than $2 billion.

visit website

discuss

email this article
Ailing iced tea maker files lawsuit against Duck Dynasty stars
Companies
Chinook USA, manufacturers and marketers of Uncle Si's iced tea, are suing the stars of Duck Dynasty for failing to appropriately promote the brand. The complaint, brought forward after Chinook USA filed for bankruptcy, alleges that stars of the reality TV series Duck Dynasty and members of the Robertson family failed to promote the products on national TV and made conflicting licensing agreements with other beverage companies. To secure the endorsement, Chinook USA was supposed to pay a personal endorsement fee of $1 million. It claims it spent more than $4.5 million to launch Uncle Si's iced tea.

visit website

discuss

email this article