Effects of climate change on crop quality and taste investigated
Industry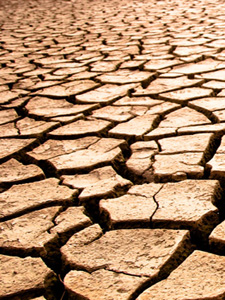 Scientists and farmers have joined forces in an effort to investigate the effects of climate change on tea bushes and the resulting infusion. A group of researchers from the US is analyzing how the erosion of climate patterns in growing countries impact the appearance, taste and health properties of tea. So far, laboratory studies indicate key health compounds can decrease by almost 50 percent when the leaves are harvested after the monsoon season, compared to those harvested after a drought. This correlates to farmers' sensory perceptions, which indicate that infusions are more intense in taste and aroma following droughts, whereas those that follow monsoons are usually more diluted. The aim of the research is to enable a better crop management and to enhance resilience and adaptation of tea bushes.

visit website

discuss

email this article
Tea In First launches range of RTD tea lattes
Products
Tea In First, a start-up from Long Island, NY, introduced a line of ready-to-drink lattes made with real tea leaves and milk. Spiced Chai is the first variety to go on sale and features farm fresh milk and natural spices. According to the company, it is the only such product on the US market at the moment. Tea In First Spiced Chai was officially launched in the Greater New York City and Boston areas and can be found in select natural food stores, patisseries and convenient stores. A second variety made with Japanese matcha tea will be introduced in the coming weeks.

visit website

discuss

email this article
Honest Tea refreshes design of glass bottle line
Products
Honest Tea, Coca-Cola's brand of ready-to-drink iced teas, has redesigned its line of glass bottles. The labels will sport new graphics and a new brand logo, which will be used across all Honest beverage lines going forward. The new imagery also includes a "1% for the Planet" logo that highlights the company's commitment of at least 1 percent of the product line's annual sales to organizations working toward positive environmental change. Finally, the range will be sweetened with Fair Trade certified organic sugar from now on.

visit website

discuss

email this article