Dubai remains global tea trade hub despite lagging innovation
Industry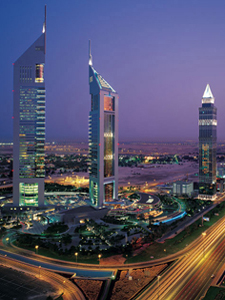 The Dubai Multi Commodities Centre announced that imports and exports of tea through Dubai doubled to 129,000 tons in 2013, making it one of the industry's major trade hubs. The emirate serves as a temporary stop for African and Asian teas, where they are blended, packaged and then exported elsewhere. While some doubt DMCC statistics indicating that Dubai is responsible for 60% of the world's tea re-exports, it is clear that its location, tax-free living and transport links make it an attractive destination. However, industry experts claim Dubai and the rest of the Middle East are lagging in innovation, which may impact future trade. For example, flavored teas, one of the hottest trends in the market, are mostly absent in the Middle East, despite huge popularity in Russia, Europe and the US.

visit website

discuss

email this article
Rainy winter leads to record crop at UK's only tea estate
Companies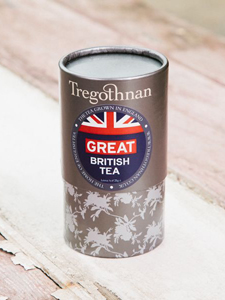 Rainy weather across parts of Britain turned out to benefit the Tregothnan Estate, UK's only tea plantation located on the Atlantic coast in Cornwall, which expects record output this year. The floods, gales and driving rain that wreaked havoc across the UK this winter have actually generated ideal tea growing conditions with plenty of humidity, according to the garden director. Tregothnan harvested over 10 tons of tea last year from around 16,000 tea bushes and expects to easily outdo the quantity this year. The plantation produces 26 different varieties, some of which are exported to Asia.

visit website

discuss

email this article
Mother Parkers plans environmentally friendly single-serve pods
Products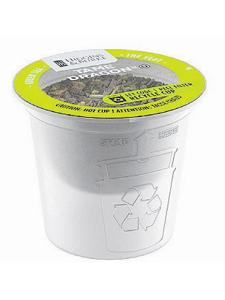 Mother Parkers Tea and Coffee, a Canadian tea and coffee manufacturer, announced plans to introduce recyclable single-serve pods. While sales of single-serve cups are booming in home and office environments, the cups are usually made of a hard plastic that's not widely recycled, posing an issue for environmentally friendly consumers. EcoCup is made of plastic that is recyclable in about two-thirds of the municipal systems in the US and will go on sale in about one month. Mother Parkers will first use the EcoCup for its Higgins & Burke tea brand, followed by a partnership with Numi Tea later on in the year. EcoCup coffee pods will be available in 2015. According to Euromonitor International, sales of single-serve machines in the US grew at a compound annual rate of 33% from 2008 to 2013, with coffee pods growing at a rate of 78% over the same period.

visit website

discuss

email this article
Canada's Trans-Herbe introduces cold and hot brew tea range

visit website
American Tea Room experiments with $40,000 tea brewer

visit website