Report urges benefit sharing with rooibos growers in RSA
Industry
A report commissioned by South Africa's Department of Environmental Affairs urges the rooibos industry to negotiate benefit-sharing agreements with local peoples. The findings encourage businesses that buy rooibos and honeybush crops to sell in international markets to acknowledge, recognize and protect the interests of indigenous Khoi and San communities. Historically, Khoi and San peoples played a critical role in nurturing knowledge about the two plant species, as well as in cultivating and distributing them. The report also details the history of the natural plantations, including how the land was occupied and how the traditional knowledge has been developed and passed on from one generation to the next.

visit website

discuss

email this article
Kangra tea to receive European Geographical Indication status
Industry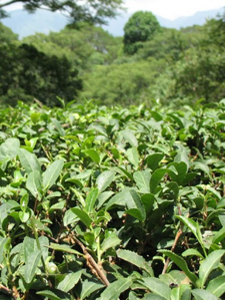 Tea grown in India's northern Kangra district is to be awarded the coveted Geographical Indication status by the European Commission. Following a similar successful bid by growers of Darjeeling tea, the Kangra tea industry is next in line to benefit from the protected status, which is expected to open new markets for the crop and ensure better prices for growers. In a region where production has been falling in recent years due to high labor costs, the move is expected to infuse new life and encourage farmers to take up cultivation. There are currently 5,900 tea gardens spread over an area of 2312 hectares in the Kangra district. Annual production stands at around 900,000 kilograms, which is about half of what it was less than two decades ago.

visit website

discuss

email this article
Chamomile tea may help women live longer
Health
A new study suggests that women who regularly consume chamomile tea may benefit from a significantly lower risk of death. Scientists from the University of Texas studied the connection between mortality and chamomile use among over 1,600 elderly Mexican-Americans. After accounting for socioeconomic, medical and lifestyle factors, they found that women who reported consuming chamomile in tea or supplement form had a 29% lower risk of death than those who didn't. There were no notable effects on mortality among men. Scientists speculate that the effects may be caused by the plant's antioxidant and anti-inflammatory properties, which help reduce anxiety and depression, thereby lowering the risk of infections, cancer and negative psychological states.

visit website

discuss

email this article