Taiwan's high mountain farms being phased out by government
Industry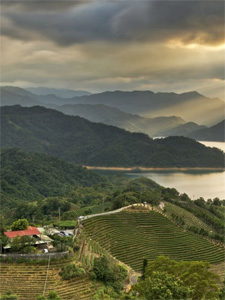 Some of Taiwan's most famous and highly prized oolongs are threatened by a government clampdown on high mountain agriculture due to its impact on the environment. High mountain oolongs, grown at more than 1,000 meters above sea level, benefit from a unique microclimate and limited sun exposure that produce particularly fragrant teas with floral aromas and a milky aftertaste. However, their cultivation is a danger to the environment because pesticides and fertilizers used in farming contaminate water sources and land beneath, as well as strip the soil of moisture. High mountains are also susceptible to erosion, requiring vast amounts of trees with strong roots to prevent it. It is based on these environmental considerations that the Taiwanese government decided to curtail high mountain tea farms and is repurposing a sizable amount of their land.

visit website

discuss

email this article
Peppermint may improve memory and cognitive function
Health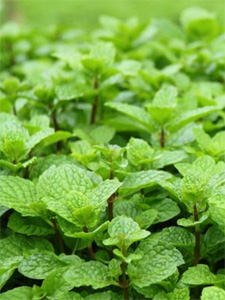 A new study suggests that peppermint tea could play a role in improving one's short and long term memory. In a psychological study of 180 volunteers, researchers from UK's Northumbria University noted improved long-term memory, working memory and alertness among those who consumed peppermint tea, compared to chamomile tea and hot water. And while scientists were quick to point out that the health effects remain to be conclusively proven, they were promising enough to be added to a long list of potential benefits of peppermint tea, including reducing headache pain, nausea, indigestion, colds, diarrhea and stomach pain. The findings were presented at the British Psychological Society's Annual Conference in England.

visit website

discuss

email this article
Republic of Tea recalls turmeric tea over salmonella fears
Products
The Republic of Tea announced a voluntary recall of the organic turmeric ginger green tea due to a possible salmonella contamination of one of the batches. The company stressed that there was no evidence of contamination thus far and that the product was being recalled voluntarily as a precautionary measure. Salmonella infections can cause diarrhea, vomiting, abdominal pain and fever, especially in young and old people, as well as those with weak immune systems. The Republic of Tea was alerted by one of its suppliers over the possible contamination, but tests did not yield positive results. Despite this, the company proceeded to a preventative recall, the first in a quarter of a century of company's history.

visit website

discuss

email this article