ITO EN enters coffee market with ready-to-drink range
Companies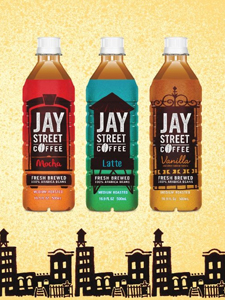 ITO EN's latest innovation is a line of ready-to-drink coffee drinks sold under the Jay Street Coffee brand. The bottled drinks are fresh brewed from Arabica coffee beans and contain milk from dairy herds not treated with rBST. Flavors include mocha, latte and vanilla. ITON EN's office location in Jay Street in Brooklyn, New York served as inspiration for the brand name and packaging design elements. According to the company, ready-to-drink coffee was a natural product extension given its expertise in bottling freshly brewed teas. Another appealing reason is the category's 20% annual growth rate. Jay Street Coffee drinks will be available nationwide with a suggested retail price of $2.49.

visit website

discuss

email this article
Financial troubles loom for Kenyan farmers as tea prices plummet
Industry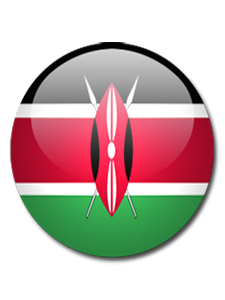 Farmers in Kenya are bracing themselves for heavy losses due to rapidly falling tea prices at the Mombasa tea auction. CTC black tea fetched prices at five-year lows, with some crops selling below their cost of production. Recently, tea traded at $2.17 a kilo, compared to $3.17 a year ago. Experts say the crisis is caused by a drastic increase in supply. Kenya produced 314 million kilograms of tea in 2009. This year, that number is expected to reach 415 million. In the meantime, CTC tea output continued to grow in competing countries like India and Sri Lanka. According to the East Africa Tea Trade association, the whole industry is facing serious cash flow issues and high production costs have only exacerbated the problem. Kenyan tea accounts for about 10% of the world's total output and 23% of the world's tea exports.

visit website

discuss

email this article
Study urges pregnant women to lower intake of supermarket teas
Health
A new Canadian study suggests that some supermarket teas contain amounts of lead that could potentially pose a health threat to pregnant and nursing mothers. Researchers from the University of Alberta analyzed samples of 30 commonly sold teabags and found excessive amounts of lead in 73% of teas brewed for three minutes. The authors clearly state that these findings may only apply to pregnant women who consume three to four cups of tea a day, and are not relevant to non-pregnant adults. Teas grown in China were found to contain higher levels of lead than those harvested in India and Sri Lanka. Surprisingly, organic teas showed the highest levels of lead. The cause of these findings remains unclear, but one possibility is that China's widespread use of coal in power plants may play a role.

visit website

discuss

email this article
Latest winners of North American Tea Championship announced

visit website
The Republic of Tea presents second Downton Abbey blend

visit website