Yum Cha Drinks introduces instant tea from spray can
Products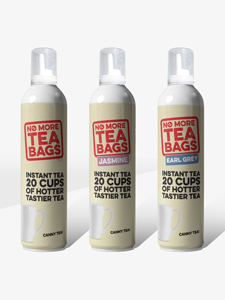 An innovative new product promises to cut down on time spent preparing tea by spraying an instant version directly into a cup. To the dismay and surprise of tea traditionalists, Yum Cha Drinks launched a range of tea concentrates in aerosol cans to be sprayed into a cup and then mixed with water. Yum Cha Drinks, which also manufactures iced tea, claims the new No More Tea Bags line will cut down on brewing time while not sacrificing on taste. The company relies on wine-making equipment to produce the concentrates and then packages them into aerosol cans, containing 20 servings each, to avoid the need for preservatives. The range comes in three classic flavors, English Breakfast, Earl Grey and Jasmine, and is currently sold in several independent stores across the UK, as well as online, for around £5.00.

visit website

discuss

email this article
Kenya's orthodox tea exports affected by low oil prices
Industry
Sales of Kenyan specialty tea have slumped precipitously over the last year due to reduced demand from oil-rich countries following the collapse of the price of oil. Data from the Kenya Tea Development Agency suggests that the African country earned about $2 million from orthodox tea exports, which is over 10% lower than during the previous 12-month period. The agency noted a lower demand from big importers like Russia, Iran and Kazakhstan, all major oil-producing countries facing falling revenues from oil. Also, the fact that Kenya fixes the price of orthodox tea means it has been less competitive against Sri Lankan tea, which sells for around 30% less. Last year the country produced 427,000 kilograms of specialty tea, which is about a third less than the previous year.

visit website

discuss

email this article
Celestial Seasonings reverts to old design, adds new teas
Products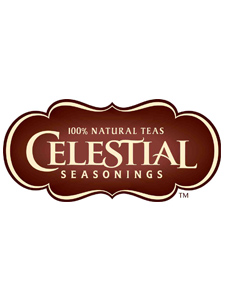 Celestial Seasonings has reverted to traditional packaging design to counter falling sales following customer dissatisfaction and confusion. The company also took the opportunity to introduce five new varieties to the range, including matcha, as well as to bring back a fan favorite. According to the founder and CEO of the company, the new modern and more minimalist designs lacked some of the "magic" associated with the brand. Celestial Seasonings also expanded the product portfolio with herbal, green and matcha varieties. An integrated marketing campaign around "the magic of tea" will support the relaunch.

visit website

discuss

email this article